LinkedIn is more than just a digital CV or a platform to network with colleagues; it's a powerful tool that can supercharge your law firm's marketing strategy. With over 774 million users as of 2022, it's a goldmine of potential clients and connections. But how can your law firm harness this power effectively?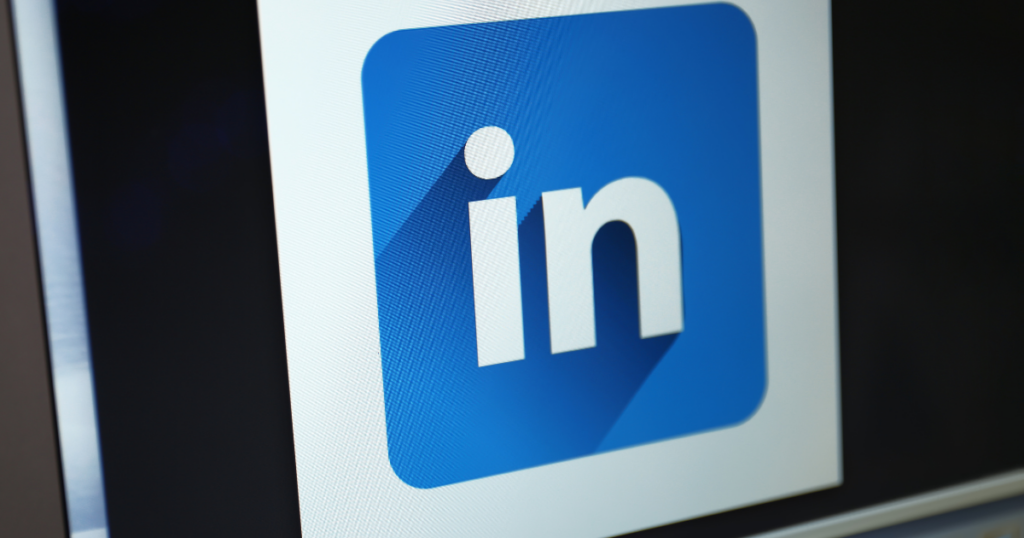 Importance of a Professional LinkedIn for Law Firms
Crafting an Appealing LinkedIn Profile
The first step to making LinkedIn work for you is having a professional and appealing profile. Think of it as your firm's digital shop window. This is where potential clients will get their first impression of your law firm.
Make sure your profile is complete, including a professional photo, banner, and a detailed description of your firm. Highlight your firm's specialties, achievements, and unique selling points in the "About" section.
Building Your Network on LinkedIn
LinkedIn, at its core, is a networking platform. It's designed to help professionals connect with each other, exchange ideas, and even collaborate on projects. For a law firm, using LinkedIn effectively can open doors to new clients, strengthen relationships with existing clients, and position the firm as a thought leader in the legal field.
How to Connect with the Right People
The Importance of Strategic Networking
Just like face-to-face networking, it's important to be strategic about who you connect with on LinkedIn. Start by connecting with people you already know such as clients, colleagues, law school alumni, and others in your field. From there, you can expand your network through their connections.
LinkedIn's 'People You May Know' feature is a great place to start when looking for new connections. It suggests people based on your current network, past workplaces, and education history. You can also join industry-specific LinkedIn groups to meet like-minded professionals.
When you reach out to connect, personalise your request with a message explaining why you want to connect. This increases the chances of your request being accepted and can start the conversation off on the right foot.
Engaging with Your Network
Networking on LinkedIn isn't just about collecting connections. The value of LinkedIn comes from interacting with your network. Engage with your connections by commenting on their updates, sharing their posts, and endorsing their skills. This not only helps to strengthen your relationships but also increases your visibility within their networks.
Remember, effective networking is about giving as much as you take. So, don't just share your own content; interact with other people's content as well. This shows that you're not just on LinkedIn for self-promotion, but you're there to contribute to the community as well.
Taking Networking to the Next Level with LinkedIn Premium
LinkedIn Premium offers additional networking features that can be incredibly beneficial for a law firm. These include being able to send InMails to people you're not connected with and getting insights on who's viewed your profile. These tools can be used to reach out to potential clients or referral sources, keeping your law firm at the forefront of their minds.
Remember, LinkedIn is not just an online CV or a directory of professionals. It's a networking powerhouse that, when used effectively, can significantly enhance your law firm's marketing strategy. So start building your network on LinkedIn today.
Showcasing Your Expertise Through Content
On LinkedIn, showcasing your law firm's expertise through content is a powerful way to draw attention to your services and engage your target audience. Quality content can help you stand out among competitors, establish your firm's credibility, and create meaningful conversations within your network.
Sharing Quality Content
Creating a Content Strategy
Building a content strategy involves understanding your audience, the type of content they find valuable, and how often they want to see it. It's not just about sharing any content; it's about sharing the right content. For law firms, this might include updates about your firm, insightful legal analysis, industry news, and useful tips for clients.
Posting regularly is key. Aim to share new content at least once a week to maintain visibility and keep your audience engaged. It's also important to vary the type of content you share. Mix it up with articles, infographics, videos, and even polls to keep things interesting.
Encouraging Engagement on Your Posts
Aim to create content that encourages interactions from your network. Ask thought-provoking questions, seek opinions, or create posts that are easy to share. The more engagement a post gets, the more likely it is to appear in your connections' feeds, increasing your firm's visibility.
Don't forget to engage with comments on your posts as well. A quick thank you or a thoughtful reply can go a long way in building relationships and encouraging further interactions.
Leveraging LinkedIn Publishing Platform
LinkedIn's publishing platform provides an excellent opportunity to go beyond short updates and share more in-depth content. This could include comprehensive legal guides, commentary on recent legislation, or predictions for future legal trends.
Publishing long-form content directly on LinkedIn has several benefits. It positions you as a thought leader in your field, gives your connections an in-depth look at your expertise, and keeps people on the LinkedIn platform, which the LinkedIn algorithm tends to favour.
Remember, effective content marketing on LinkedIn is about adding value, not self-promotion. The goal is to showcase your firm's knowledge and expertise in a way that helps your network and attracts potential clients. In other words, show, don't tell, what your firm is capable of.
Utilising LinkedIn's Premium Features
LinkedIn offers a host of premium features that can provide a significant boost to your law firm's marketing efforts. From detailed insights to more robust networking options, these features can help elevate your LinkedIn presence and make your marketing activities more effective.
How LinkedIn Ads Can Boost Your Visibility
Advertising on LinkedIn
LinkedIn Ads allow you to reach a highly targeted audience based on a wide array of professional demographics. You can target based on job title, company size, industry, and even specific skills, allowing you to focus your advertising efforts on the professionals most likely to be interested in your law firm's services.
With a variety of ad formats available, from text ads and sponsored content to InMail messages, you can tailor your approach to suit your marketing objectives. You can drive traffic to your website, promote specific content, or encourage LinkedIn users to follow your company page, among other options.
It's essential to track the performance of your ads and adjust your strategy as needed. LinkedIn provides detailed analytics to help you understand the impact of your advertising and make data-driven decisions.
The Benefits of LinkedIn Premium for Law Firms
LinkedIn Premium is a subscription-based service that offers several features that can be extremely beneficial for law firms. One of the key benefits is the ability to send InMail to people outside your network. This allows you to reach out directly to potential clients or partners who you may not have been able to connect with otherwise.
Premium subscribers also gain access to detailed insights about who's viewed their profile, including the viewer's industry and job title. This information can be invaluable in guiding your networking and content strategy.
Furthermore, LinkedIn Premium includes access to LinkedIn Learning, an online learning platform with courses on a variety of topics. This could be a great resource for keeping up with the latest digital marketing strategies or for expanding your team's skill set.
Remember, LinkedIn is more than just a platform for networking and sharing content. With its premium features, it can be a powerful tool for promoting your law firm, reaching out to potential clients, and staying ahead in your industry. It's all about knowing how to leverage these features to your advantage.
The LinkedIn Advantage
Embracing LinkedIn as part of your law firm's marketing strategy can lead to valuable connections and potential clients. It's about creating a professional presence, actively engaging with your network, sharing valuable content, and leveraging LinkedIn's premium features.
Remember, the power of LinkedIn lies in its ability to connect professionals across the globe. So, why not let Solicitor Digital help you harness this power? Visit us at Unit 2 Pier Road, Kinsale Co. Cork, Ireland, or get in touch online today!
Frequently Asked Questions
How often should I post on LinkedIn?
It's recommended to post at least once a day during the weekdays.
What type of content should I share on LinkedIn?
Share content that adds value to your audience. It could be updates about your firm, legal insights, or commentaries on industry trends.
Can I connect with anyone on LinkedIn?
Yes, you can send connection requests to anyone on LinkedIn. However, it's best to connect with those in your industry or potential clients.
Is LinkedIn Premium worth it for a law firm?
LinkedIn Premium provides features like InMail and insights on who's viewed your profile, which can be beneficial for a law firm's marketing efforts.
How can Solicitor Digital help with my LinkedIn marketing?
Solicitor Digital can help optimise your LinkedIn profile, build a strategic networking plan, manage your content strategy, and utilise LinkedIn's premium features to boost your visibility.