Having a robust online presence is essential for any business, including law firms. Your law firm's website isn't just a digital business card—it's an opportunity to showcase your expertise, establish your brand, and build trust with potential clients.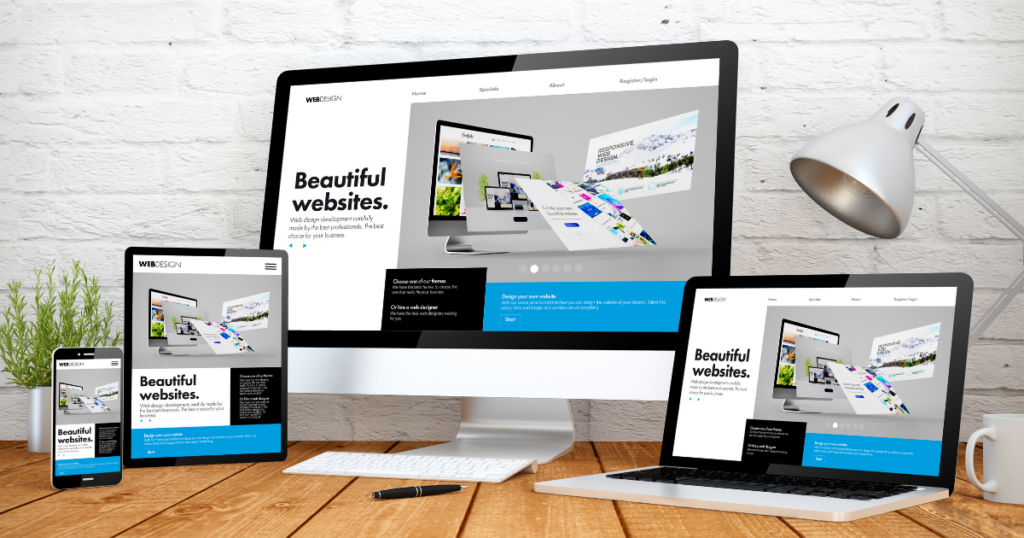 Importance of Good Website Design for Law Firms
A well-designed website acts as your digital front door, attracting and welcoming potential clients. Not only does it need to provide a great first impression, but it also needs to be engaging enough to convince visitors to take the next step in their legal journey.
Elements of Exceptional Law Firm Website Design
An exceptional law firm website incorporates several key elements. Let's delve into these elements to understand how they contribute to an effective and engaging online presence.
Clean and Professional Design
Law firm websites need to have an up-to-date design that reflects the firm's professionalism and seriousness while still being engaging. A modern, visually engaging website can help set a law firm apart from its competitors.
Easy Navigation
Simple, clean designs with intuitive navigation are hallmarks of the best law firm websites. A website that's easy to navigate ensures that clients can find the information they need with minimal hassle.
High-Quality, Relevant Content
Your website should provide high-quality, relevant content that offers value to visitors. This includes informative articles, case studies, and legal resources that highlight your firm's expertise.
Mobile-Friendly Design
A mobile-friendly design ensures your website is easily accessible and looks good on all devices, from desktops to smartphones.
Effective Call-to-Action (CTA)
Your website should have clear and compelling CTAs that guide visitors to take a desired action, such as scheduling a consultation or downloading a resource.
Consistent Branding
Consistent branding across your website strengthens your law firm's identity and reinforces trust among potential clients.
Client Testimonials and Case Studies
Prospective clients want to know they can trust your law firm. Including testimonials and case studies can build credibility and show potential clients that you have a proven track record of success.
SEO Optimisation
The best law firm websites use robust SEO practices to ensure their site is easily found by those looking for legal assistance. Optimising for SEO ensures that your website reaches the right audience.
Fast Load Times
A fast-loading website enhances user experience and can contribute to improved SEO rankings.
Top 5 Law Firm Website Design Builders
When it comes to creating a law firm website, the following website builders stand out in the industry due to their features, flexibility, and ease of use.
Wix
Wix is a robust website builder known for its vast selection of templates and intuitive drag-and-drop editor. It provides law firms with a quick and easy way to create a fully customisable, professional-looking website.
WordPress
WordPress is an excellent platform for those who want a highly customisable website. With thousands of themes and plugins available, law firms can create a unique site that caters to their specific needs.
Squarespace
Squarespace is famous for its sleek, modern design templates that are perfect for law firms looking to establish a professional online image. It also offers robust SEO tools to help your law firm get found online.
Weebly
Weebly offers a balance of ease-of-use and customisation, making it an ideal choice for law firms that want a simple yet professional website. It also comes with built-in marketing tools to help grow your online presence.
GoDaddy
GoDaddy's website builder is another excellent choice, offering a variety of themes and an easy-to-use editor. It also provides integrated marketing features, including SEO tools and email marketing, to help law firms reach more clients.
Key Elements for a Great Law Firm Website
The best law firm websites are those that not only look great but also function efficiently and offer a seamless user experience. Let's look at the key elements that contribute to a top-notch law firm website.
User-Friendly Navigation
A website should be easily navigable, allowing visitors to find the information they need quickly and effortlessly. An intuitive menu and site layout are essential.
Professional and Responsive Design
The design should be professional, reflective of your firm's brand, and responsive to ensure it functions well on various devices, including mobiles and tablets.
Effective SEO and Content Strategy
Implement robust SEO practices to improve your website's visibility on search engines. Moreover, an effective content strategy that provides valuable, relevant information can help you attract and retain users.
Client Testimonials and Case Results
These offer social proof and build trust with potential clients. Showcasing your successes can be an effective way to demonstrate your expertise and reliability.
Effective Call-to-Action (CTA)
Your website should guide visitors towards a specific action, such as contacting your firm, signing up for a newsletter, or scheduling a consultation.
Ensuring Security and Privacy
Maintain high security standards and clear privacy policies to safeguard your website visitors' information.
A well-designed website can be a valuable asset for a law firm, helping to build credibility, attract clients, and provide valuable information and resources. By understanding the key considerations and best practices for law firm website design, you can ensure your site effectively meets its goals.
If you're looking to improve your digital presence, the team at Solicitor Digital can help. We invite you to visit our office at Unit 2 Pier Road Kinsale Co. Cork Ireland to discuss your website design needs.
Frequently Asked Questions
What are the essential elements of a good law firm website design?
A good law firm website design should be professional, easy to navigate, contain unique and engaging content, be mobile-optimised, and SEO-friendly.
Why is mobile optimisation important for law firm websites?
With the increasing use of smartphones, many potential clients will likely access your site via a mobile device. A mobile-optimised site ensures a smooth user experience, regardless of the device used.
How can SEO benefit my law firm's website?
SEO helps your website rank higher in search engine results, making it easier for potential clients to find your firm when they search for legal services.
How often should I update my law firm's website?
It's good practice to update your website regularly with fresh content, such as blog posts or news updates. This not only keeps your site relevant but also contributes to SEO.
Why should I choose Solicitor Digital for my law firm's website design?
Solicitor Digital specialises in law firm website designs. We understand the unique needs of law firms and have the expertise to create an effective, SEO-optimised website for your firm.