Understanding Reputation Management
Reputation management is simply about controlling the message that everyone sees about you, your profile, or your company. Before meeting a prospective customer in person, good reputation management allows you to create trust, highlight your successes, and even achieve targets. Every lawyer's and law firm's web presence must include reputation management. Your online reputation will be at the mercy of the Internet if you do not have a plan in place.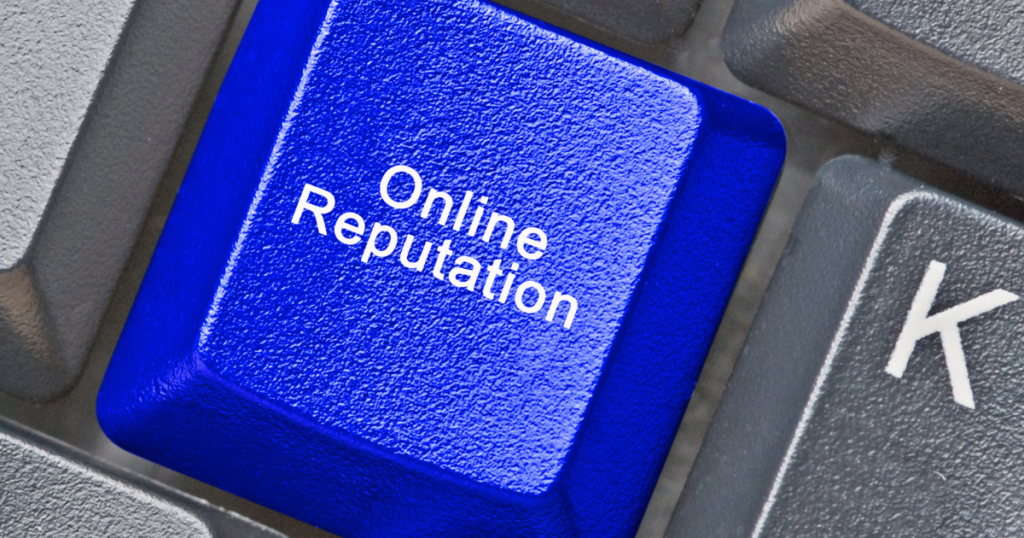 The Importance of Reputation Management
In the legal profession, reputation is everything. It can make or break a solicitor's practice. A well-managed reputation builds trust, promotes client loyalty, and enhances your professional image.
Case Study: A Success Story
To illustrate the importance of reputation management, consider the case of a renowned solicitor in the UK. Despite his skill, he was struggling to attract new clients. After implementing a reputation management strategy, his online reviews improved, resulting in increased clientele and his practice thriving like never before.
How Does Reputation Management Work for Solicitors?
Reputation management is the strategic control or influence of an individual's or group's perception or reputation. It's vital across all sectors, but in the legal field, it holds even greater significance.
Reputation management for solicitors involves both proactive and reactive measures.
Proactive Reputation Management
This includes strategies to build and maintain a strong reputation, such as delivering excellent client service, promoting positive testimonials, and maintaining a professional online presence.
Reactive Reputation Management
On the other hand, it also involves damage control when negative incidents occur. This could be managing negative reviews or dealing with any legal issues that may tarnish the firm's reputation.
The Role of SEO in Reputation Management
SEO, or Search Engine Optimisation, is a critical tool for managing your reputation online.
SEO Tactics for Reputation Management
These tactics could include optimising your website for relevant keywords, creating high-quality content, and promoting positive reviews on high-authority sites.
The Impact of SEO on Solicitors' Reputation
A well-executed SEO strategy can help you rank higher in search engine results, making you more visible to potential clients and reinforcing your professional reputation.
The Power of Reviews in Reputation Management
Countless legal companies are still stuck in the Dark Ages of law firm marketing when word-of-mouth advertising was all that was required to gain new clients. However, 90 percent of clients now read online evaluations before selecting a local business. Positive ratings encourage them to contact you, whilst negative reviews discourage them. As a result, internet reviews and lawyer reputation management are key components of any excellent law practice marketing plan.
It's not just about the customer. Reviews are used by search engines to determine a site's ranking. Let's take a look at how reviews affect search rankings and what you need from a review management system.
Managing Negative Reviews
Handling negative reviews professionally can demonstrate your commitment to resolving issues and maintaining client satisfaction.
Promoting Positive Reviews
On the other hand, promoting positive reviews can amplify your successes and show potential clients that you're trusted by many.
Local Reputation Management: The Importance of Being a Local Authority
Reputation management isn't just about the global or national stage. It's also about being a respected authority in your local community.
Strategies for Local Reputation Management
Reputation management tactics are to control how others perceive your company. Now that a large portion of this job can be accomplished through SEO, digital marketing, content production, social media, and other channels, it's time to concentrate on increasing good brand awareness online.
The Impact of Local Reputation on Solicitors' Business
A strong local reputation can lead to word-of-mouth referrals, strengthening your client base and securing your business's future.
Reputation management for solicitors involves a blend of proactive strategies, reactive measures, SEO tactics, and local engagement. Implementing these strategies can significantly enhance a solicitor's reputation, leading to increased trust, more clients, and greater success.
So, what are you waiting for? Start managing your reputation today and witness the transformative power it can have on your legal practice. Remember, your reputation is your greatest asset. It's about time you took control of it.
We, at Solicitor Digital, are here to help you navigate the intricacies of reputation management. We're located at Unit 2 Pier Road Kinsale Co. Cork Ireland, and we'd be delighted to welcome you to our offices. Take the first step towards proactive reputation management by getting in touch with us today.
Frequently Asked Questions (FAQs)
What is the first step in reputation management for solicitors?
The first step in reputation management is to audit your current reputation. This involves examining online reviews, social media mentions, and your visibility on search engines.
How can a solicitor deal with negative online reviews?
Negative reviews should be handled professionally and calmly. It's important to address the client's concerns, apologise if necessary, and outline any steps taken to resolve the issue.
How can SEO help in improving a solicitor's reputation?
SEO can improve your visibility on search engine results pages, helping to create a strong first impression. It can also boost your credibility by associating your name or firm with relevant, high-quality content.
Why is local reputation important for solicitors?
A strong local reputation can lead to word-of-mouth referrals, which are often more powerful and trusted than any form of advertising. Being seen as a local authority can also instil trust and confidence in potential clients.
What role does Solicitor Digital play in reputation management?
At Solicitor Digital, we provide comprehensive reputation management services, from auditing your current reputation and developing a bespoke strategy to handling negative reviews and enhancing your local reputation.