The legal market is as competitive as ever, and in the digital age, law firms that fail to adapt their marketing strategies risk falling behind. However, some have risen to the challenge, implementing groundbreaking marketing campaigns that have elevated their reputation and client base. But what are the secrets of their success? Let's delve into some of the most successful law firm marketing campaigns to find out.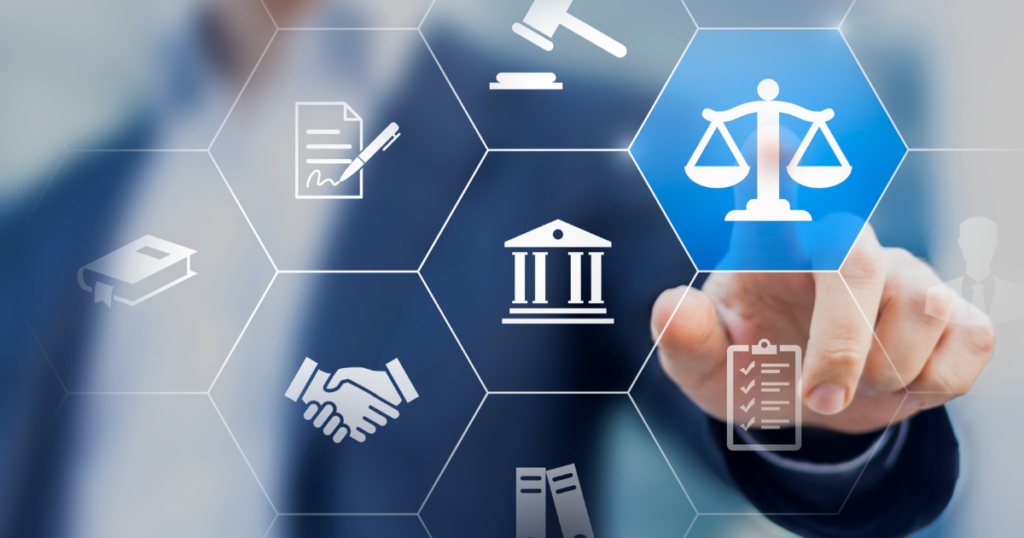 Law Firm Marketing
Without a robust marketing strategy, even the most competent law firm can struggle to attract and retain clients. In essence, marketing is how law firms establish trust, demonstrate their expertise, and reach out to potential clients.
The Power of Digital Marketing
Digital marketing has become the cornerstone of any successful business campaign, and law firms are no exception. Let's explore how digital marketing plays a vital role in a law firm's success.
SEO for Law Firms
Suppose you're a client in search of a solicitor. Where would be the first place you'd look? Google, right? That's where SEO comes in handy. It's all about ensuring your law firm is prominent in search engine results, making it simpler for prospective clients to find you.
Social Media and Legal Firms
Ever heard of law firms attracting clients through platforms like Instagram or LinkedIn? Sounds surprising, doesn't it? But it's a reality. Social media channels have become a vital marketing instrument for legal firms to connect with a larger audience, display their expertise, and build relationships with potential clients.
Content Marketing in the Legal Industry
Blogs, newsletters, webinars – these are not just buzzwords but valuable tools used by law firms to offer valuable content that positions them as thought leaders in their field, ultimately attracting more clients.
Social Media Success Stories
Social media provides a platform for law firms to engage with their community, showcase their culture, and humanise their brand. Successful campaigns often utilise platforms such as LinkedIn, Twitter, Facebook, and Instagram to share valuable content, news, and client stories.
SEO: A Game Changer for Law Firms
A strong SEO strategy is critical for law firms. By optimising their website and content for search engines, law firms can increase their visibility, attract more organic traffic, and ultimately secure more clients.
Leveraging Email Marketing
Email marketing, when done correctly, can be incredibly effective. Regular newsletters, updates, and personalised emails can keep a firm in the minds of potential clients and encourage repeat business.
Traditional (Offline) Marketing Ideas for Law Firms
Traditional marketing methods may seem out of date. However, these tactics remain a crucial component of a comprehensive marketing strategy for law firms. They offer excellent opportunities for personal interaction and reaching potential clients who may not be as active online.
Networking and Relationship Building
Creating strong relationships in the legal industry and your local community can have a significant impact on your law firm's growth.
Industry Conferences
Conferences provide an excellent opportunity to meet industry peers, potential clients, and influencers. It's a chance to discuss industry trends, share expertise, and forge meaningful relationships.
Local Events
Attending local events allows you to connect with community members, which can lead to new client referrals.
Charity Events
Participating in or sponsoring charity events not only supports a good cause but also presents networking opportunities and enhances your firm's reputation.
Print Advertising
Traditional print advertising remains an effective way to reach a local audience.
Newspaper and Magazine Ads
Ad placements in local newspapers or niche legal magazines can help increase visibility among potential clients.
Business Cards and Brochures
Well-designed business cards and brochures can leave a lasting impression and are handy tools for potential clients to remember your services.
Direct Mail
Direct mail marketing can effectively target potential clients in a particular geographic area.
Newsletters
Newsletters provide an opportunity to share your law firm's successes, updates, and informative content with a broad audience.
Promotional Letters
Promotional letters can be used to announce new services, upcoming events, or simply as a regular touchpoint to keep your firm top of mind.
Sponsorships
Sponsorships can help improve your firm's visibility and reputation.
Local Sports Teams
Sponsoring local sports teams can put your law firm in front of a large, local, and engaged audience.
Community Events
Sponsoring community events can position your firm as a community leader and can help build a positive reputation.
Referral Programmes
Referral programmes can incentivise satisfied clients to recommend your services to their personal and professional networks.
Speaking Engagements
Speaking at industry conferences or local community events can establish your firm's authority in the field and introduce your services to a broad audience.
Law Firm Marketing Strategies
So, what can we learn from these successful campaigns? Here are some key strategies.
Client Testimonials and Success Stories
Nothing speaks louder than the voice of a satisfied client. Sharing client testimonials and success stories can significantly boost your law firm's credibility and attract new clients.
Collaborations and Partnerships
Partnering with other businesses or influencers can increase your law firm's exposure to potential clients who might not have found you otherwise.
Local SEO and Geographic Targeting
Remember, law practice is often local. Implementing local SEO and targeting potential clients in your geographic area can greatly enhance your visibility and attract more local clients.
Learning from the Best: Key Takeaways
Success in law firm marketing comes from a well-integrated strategy that utilises a mix of digital marketing tools, from content and email marketing to SEO and social media.
Implementing Successful Strategies for Your Law Firm
Successful law firm marketing is all about understanding your audience, creating and sharing high-quality content, optimising your online presence for search engines, and engaging with potential clients on social media. By doing so, your law firm can establish a strong reputation, build client trust, and ensure a steady stream of business.
For more tailored advice and strategies, why not visit us at Solicitor Digital, Unit 2 Pier Road Kinsale Co. Cork Ireland? We are always ready to help you craft and implement a winning marketing campaign for your law firm.
Frequently Asked Questions
What makes a law firm marketing campaign successful?
Success lies in understanding your audience, offering valuable content, using the right platforms, and being persistent in your efforts.
How can SEO benefit law firms?
SEO enhances your online visibility, making it easier for potential clients to find you when they search for legal services.
Is social media useful for law firms?
Absolutely! Social media can help law firms reach a wider audience, showcase their expertise, and build relationships with potential clients.
What role do testimonials play in law firm marketing?
Testimonials and success stories add credibility to your law firm and can be a powerful tool for attracting new clients.
How can collaborations and partnerships help a law firm?
Collaborations can increase your exposure to potential clients, create networking opportunities, and build mutually beneficial relationships.