The legal landscape is evolving rapidly, and keeping pace requires an aggressive approach to learning, networking, and adapting. The central avenue for this? Law firm marketing conferences.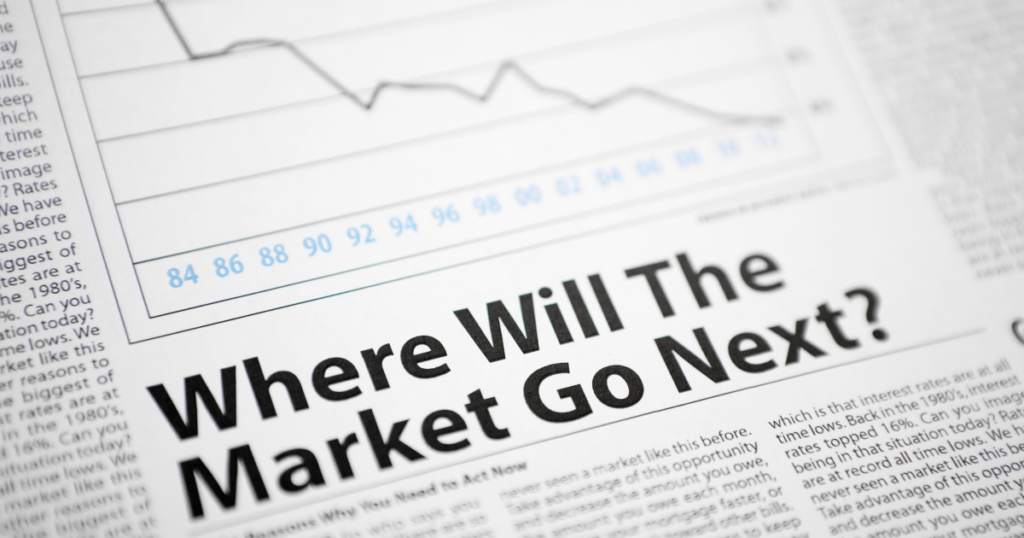 The Power of Networking and Knowledge
Gone are the days when traditional methods of practicing law were sufficient to maintain a competitive edge. The legal profession is now more intertwined with technology and business strategies than ever before, making law firm marketing conferences a must-attend event for success-driven firms.
Benefits of Attending Law Firm Marketing Conferences
Staying Ahead of the Game
The world of law marketing is continually evolving, with new trends and strategies emerging regularly. Attending law firm marketing conferences offers a prime opportunity to stay ahead of these changes. By participating, law firms can glean insights into the latest techniques and technologies, keeping them on the cutting edge of marketing strategies.
Industry Insights and Learning
Law firm marketing conferences often invite industry experts and thought leaders to share their experiences and success stories. By attending these sessions, you can gain valuable insights into the best practices and strategies that have been proven to work. These lessons can be invaluable for plotting your firm's own marketing journey.
Networking Opportunities
The power of networking cannot be overstated in any industry, including the legal sector. Attending a marketing conference presents an excellent opportunity to connect with like-minded professionals, potential clients, and industry influencers. These relationships can lead to future collaborations, partnerships, or simply be a means to exchange ideas and insights.
Brand Visibility
Attending a conference also offers an opportunity to increase brand visibility. By presenting a paper, joining a panel, or even just participating in discussions, law firms can gain exposure to a larger audience, boosting their profile within the industry.
Competitive Intelligence
Conferences bring together professionals from various firms, offering a unique opportunity to gather competitive intelligence. You can gain an understanding of what strategies other firms are implementing, their areas of focus, and the challenges they are facing.
Motivation and Inspiration
Lastly, law firm marketing conferences are a great source of inspiration. The success stories shared by industry leaders can motivate your team to strive for similar results, fostering a sense of enthusiasm and a drive for success.
The List of Top Law Firm Marketing Conferences
Legalweek
Legalweek is a prominent event in the legal calendar, attracting professionals globally. It serves as a platform to exchange knowledge about technological advancements, legal innovation, and industry trends. By attending Legalweek, you'll gain insights from industry leaders and discover pioneering strategies for your law firm.
The American Legal Technology Awards
While this might not be a traditional conference, The American Legal Technology Awards is a key event that recognises and celebrates excellence in legal technology. It's an excellent opportunity to meet innovators in the field and gain inspiration from the best and brightest in legal tech.
International Legal Technology Association Conference (ILTA)
ILTA hosts one of the largest legal technology conferences in the world, focusing on innovations and trends in legal tech. From cybersecurity to AI applications in law, this conference offers a wealth of knowledge for law firms looking to leverage technology in their practices.
ABA Techshow
The ABA Techshow, organised by the American Bar Association, is another top choice for law firms. The conference explores the intersection of law and technology, providing insights on how technology is reshaping legal practices and how law firms can adapt to these changes.
Legal Geek Conference
Known for its casual, community-driven atmosphere, the Legal Geek Conference is a must-attend for legal professionals interested in technology and innovation. It's a unique opportunity to network with legal tech enthusiasts and innovators, and to learn about the latest trends shaping the industry.
LMA Annual Conference
The Legal Marketing Association (LMA) Annual Conference is specifically dedicated to legal marketing, business development, and communications. The event provides a platform to learn about the latest strategies, tools, and trends in legal marketing.
How to Make the Most Out of These Conferences
Plan Ahead
With so many sessions and events packed into these conferences, it's important to plan ahead. Before you go, take the time to review the conference schedule and decide which sessions align best with your interests and objectives. You might even find it helpful to set specific goals for what you hope to learn or achieve at the conference.
Engage Actively
Don't be a passive observer. Engage actively in the sessions you attend, participate in discussions, and don't hesitate to ask questions. Remember, the value you get out of a conference correlates directly with how much you put into it.
Network, Network, Network
One of the most valuable aspects of conferences is the opportunity to network. Make the most of breaks, social events, and networking sessions to meet fellow attendees. Who knows? You might meet your next big client, a potential partner, or gain insights from someone who's faced similar challenges to your own.
Take Notes and Reflect
With so much information being shared, it's crucial to take detailed notes. These will be invaluable when you need to recall key insights or share the knowledge with your team post-conference. At the end of each day, take some time to reflect on what you've learned and consider how you might apply these insights to your own practice.
Follow Up
Networking doesn't end when the conference does. If you've collected business cards or contact information, make sure to follow up after the event. A quick email or LinkedIn connection request can help solidify relationships and open the door to future collaborations.
Implement Learned Strategies
Upon returning to work, take the time to discuss and implement the strategies you learned. A conference's benefits are truly realised when you put the knowledge and insights gained into action.
How These Conferences Help Solicitor Digital
Solicitor Digital, like any progressive law firm, can gain immeasurable benefits from attending law firm marketing conferences. The knowledge, connections, and insights gained at these events can drive strategic decisions, foster innovation, and ultimately contribute to the firm's success. Here's how.
Driving Innovation
These conferences focus heavily on emerging trends and technologies in the legal field. By attending, Solicitor Digital can stay at the forefront of innovation, adopting new practices that enhance client service and increase operational efficiency.
Networking Opportunities
Conferences present opportunities to connect with legal professionals, potential clients, and industry influencers from around the globe. These connections can open doors to new partnerships, business opportunities, and collaborations for Solicitor Digital.
Brand Visibility
Participation in these conferences enhances Solicitor Digital's brand visibility. Whether presenting a paper, joining a panel discussion, or engaging in networking events, each interaction raises the firm's profile, helping to establish it as a leader in the industry.
Learning Best Practices
The chance to learn from industry leaders is invaluable. Solicitor Digital can glean insights into effective marketing strategies, technological advancements, and industry trends, applying these lessons to its own practice.
Competitive Advantage
In the fast-paced world of legal services, staying ahead of the competition is crucial. By attending these conferences, Solicitor Digital can gain a competitive edge by understanding what other firms are doing, identifying gaps in their own strategy, and finding ways to differentiate their services.
The Role of Solicitor Digital in Law Firm Marketing
Digital Strategy Development
One of the key services offered by Solicitor Digital is the creation of a robust digital strategy. The firm helps law firms identify their goals, target audiences, and key messages, then devises a comprehensive digital plan to meet these objectives.
Website Design and Development
Solicitor Digital understands the importance of a strong online presence. The firm offers website design and development services, creating professional, user-friendly sites that not only look great but are also optimised for search engines.
SEO Services
Search Engine Optimisation (SEO) is a crucial component of digital marketing. Solicitor Digital uses its expertise in SEO to help law firms improve their online visibility, ensuring that they rank high on search engine results pages.
Social Media Marketing
Social media is a powerful tool for brand visibility and client engagement. Solicitor Digital helps law firms build and maintain a strong social media presence, curating content and managing interactions with clients and prospects.
Content Marketing
Solicitor Digital understands that in the legal industry, content is king. The firm helps law firms develop and implement a content marketing strategy, creating valuable, engaging content that helps to establish the law firm as an authority in its field.
Analytics and Reporting
Finally, Solicitor Digital provides comprehensive analytics and reporting services, tracking the effectiveness of digital marketing efforts and making data-driven adjustments as necessary.
Visit Our Office
Ready to revolutionise your firm's digital presence? Come visit us at Unit 2 Pier Road Kinsale Co. Cork, Ireland.
Marketing conferences are a crucial resource for staying competitive in the modern legal landscape. Make them a priority, and the returns can be astounding.
Frequently Asked Questions
Why should I attend law firm marketing conferences?
Attending these conferences will provide you with the latest industry knowledge, a competitive advantage, and unique networking opportunities.
What are some of the top law firm marketing conferences?
Some top conferences include Legalweek, the American Legal Technology Awards, the International Legal Technology Association Conference, ABA Techshow, and the Legal Geek Conference.
How can I make the most out of these conferences?
Planning ahead and engaging in networking activities are key to maximising the benefits of these conferences.
What does Solicitor Digital offer?
We offer SEO services, online presence management, and customised digital strategies to law firms.
Where is Solicitor Digital located?
We are based at Unit 2 Pier Road Kinsale Co. Cork, Ireland. Come pay us a visit!