Legal marketing events are pivotal occasions where legal professionals can enhance their marketing skills, network with like-minded individuals, and get to grips with the latest developments in the sector. Why are these events important, you ask? Let's find out!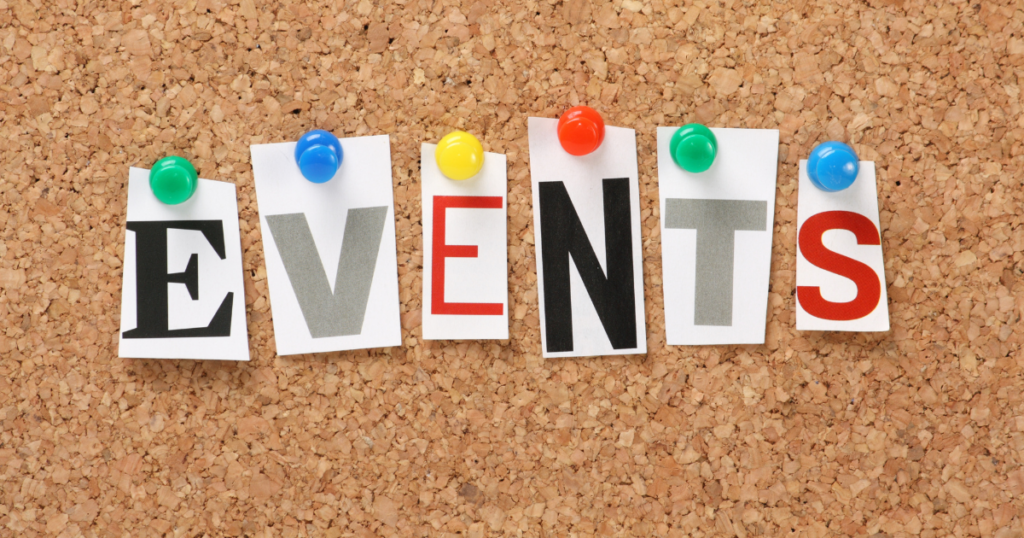 Marketing Events in the Legal Industry
Marketing events provide significant opportunities for legal practitioners to learn about new marketing strategies, connect with potential clients, and meet industry leaders. From a more broad perspective, they allow the legal industry as a whole to stay updated with current trends and technologies.
Annual Legal Industry Marketing Events
When it comes to enriching your legal expertise and connecting with top professionals in the field, there's no substitute for attending industry events. In Ireland, these annual marketing events should be on your radar:
Dublin Tech Summit
One of the standout events on the European technology calendar, the Dublin Tech Summit offers significant insights into the world of legal marketing. This conference is a melting pot of innovation, with leaders in law, technology, and marketing all convening to share their knowledge. With an emphasis on how technology is revolutionising the legal sector, attending this event can truly enhance your understanding of cutting-edge legal marketing strategies.
Inspirefest
This international festival marries the disciplines of science, technology, and the arts to foster creative thinking and innovation. A hub for learning and networking, Inspirefest also showcases how these elements intersect with the legal industry. It's a brilliant opportunity to absorb inspiring talks from leading professionals in legal marketing and stay ahead of the curve in terms of trends and tactics.
The Legal Innovation Conference (LIC)
Tailored specifically for legal marketing professionals, The Legal Innovation Conference is a must-attend annual event. This conference serves as a platform for law firms and legal tech companies to showcase their innovative marketing techniques and strategies. The LIC is where cutting-edge ideas are shared, explored, and celebrated. If you want to know where the industry is headed, this is the place to be.
Specific Legal Marketing Workshops
In addition to large-scale events and digital meetups, there are also specific workshops designed to sharpen the marketing skills of legal professionals. Here are two significant workshops you should consider:
Legal Marketing Skills Workshop
This workshop is designed to improve the marketing skills of legal practitioners specifically. It's an interactive experience, providing hands-on training on various marketing strategies from traditional to modern digital methods. Experts in the field guide attendees through different scenarios, offering advice and tools to effectively promote their legal services.
Law Firm SEO Workshop
The internet has profoundly impacted how people find legal services. This workshop focuses on helping law firms understand and enhance their Search Engine Optimisation (SEO) strategies. The content covers everything from keyword research, and creating SEO-friendly content, to website optimisation. The end goal is to make your law firm more visible on search engines, thereby attracting more potential clients.
Networking Opportunities
building strong professional relationships can be as critical as acquiring new skills and knowledge. Here are two prime networking opportunities within the Irish legal sector:
Solicitors' Gatherings
These social events provide an informal setting for solicitors to connect and engage with each other. Not only do they offer a chance to unwind, but they also provide a platform for the exchange of insights, strategies, and experiences. By attending these gatherings, you can broaden your network, learn from peers, and potentially collaborate on future projects.
Barristers' Get-togethers
Similar to Solicitors' Gatherings, Barristers' Get-togethers are relaxed social events designed to bring barristers together. These events can stimulate interesting discussions on marketing strategies and industry trends. Plus, they are an excellent way to forge new professional relationships and strengthen existing ones.
Digital Legal Marketing Events
it's paramount for legal professionals to stay abreast of the latest digital marketing trends. Here are some crucial digital marketing events in Ireland that can help you achieve this:
Legal Tech Meetups
These regular events focus on the intersection of technology and law, with a particular emphasis on digital marketing. Legal Tech Meetups feature industry-leading speakers who discuss new tools, strategies, and trends. From social media to search engine optimisation (SEO), you'll gain insights into how digital marketing can help your law practice thrive in the online world.
Webinars on Legal Marketing
Webinars are an excellent way to gain knowledge and insights without leaving your desk. Offering flexibility and ease of access, webinars cover a wide range of topics related to digital marketing in the legal sector. Subjects might include content marketing, SEO, social media strategy, and much more. Stay tuned for announcements on upcoming webinars from industry experts and reputable legal marketing agencies.
Legal marketing events play an essential role in the growth and development of legal professionals. They provide a platform to learn, network, and stay updated with the latest trends. Make sure to mark your calendar for these events and take advantage of the opportunities they provide.
Are you excited to learn more and boost your legal practice? Why not take the first step today? Contact Solicitor Digital to learn how we can help your law firm grow. Visit us at Unit 2 Pier Road, Kinsale Co. Cork, Ireland. We would love to meet you and discuss your needs!
Frequently Asked Questions
What are some of the best legal marketing events in Ireland?
Some of the best legal marketing events in Ireland include the Dublin Tech Summit, Inspirefest, and The Legal Innovation Conference.
Why should I attend legal marketing events?
Attending these events provides an opportunity to learn about the latest trends, meet industry leaders, and network with other professionals.
Are there any specific legal marketing workshops in Ireland?
Yes, there are specific workshops such as the Legal Marketing Skills Workshop and the Law Firm SEO Workshop.
What are some networking events for legal professionals in Ireland?
Networking events include Solicitors' Gatherings and Barristers' Get-togethers.
Are there digital marketing events for legal professionals?
Yes, events like Legal Tech Meetups and Webinars on Legal Marketing are focused on digital marketing.