If you've ever wondered why law firms should even bother with social media, you're in the right place. Social media isn't just about posting holiday snaps or watching funny cat videos. It's a powerful tool for businesses, including law firms, and can help boost your online presence, reach your target audience, and even bring in new clients.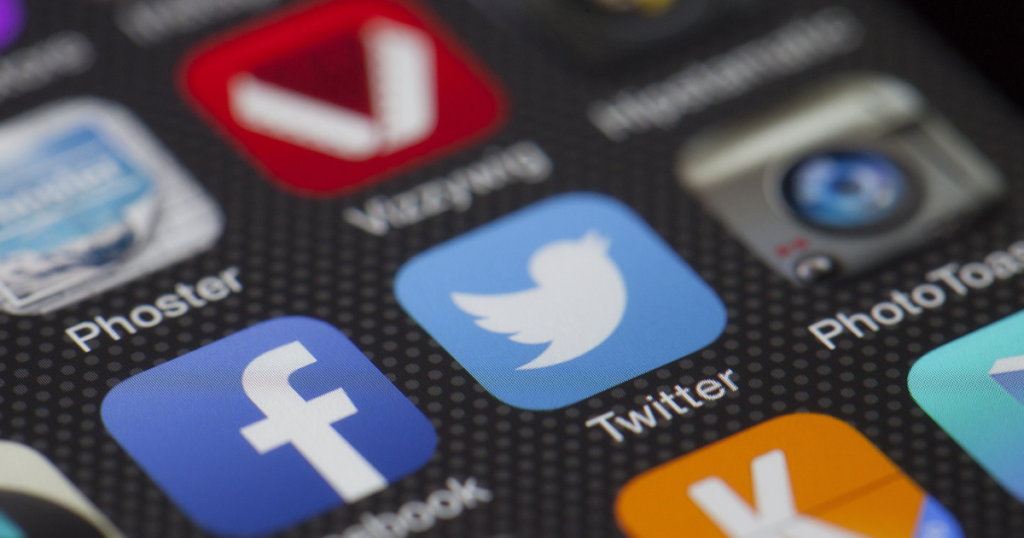 The Importance of Social Media for Law Firms
Why Social Media Matters
Social media has become the go-to place for individuals and businesses to connect, share, and gather information. As a law firm, it's important to tap into these platforms to raise your profile and reach your audience where they're spending most of their time online.
Defining Your Online Presence
An active social media presence gives your firm the opportunity to demonstrate its expertise, build trust with potential clients, and interact with your community. You can share updates, legal insights, and even humanise your firm with behind-the-scenes peeks.
An Overview of Social Media Platforms
Facebook
Facebook is one of the most popular social media platforms worldwide, boasting over 2.8 billion monthly active users as of 2021. It's a versatile platform that allows for various types of content like text posts, photos, videos, and even live streams.
LinkedIn
LinkedIn is a professional networking platform that allows individuals and businesses to connect. It's an excellent platform for law firms to network with other businesses, share industry insights, and connect with potential clients.
Twitter
Twitter is a fast-paced platform that relies on quick, short updates. It's a great place for law firms to share legal news, updates, and quick tips.
Instagram
Instagram is a visually-driven platform. Law firms can use this platform to share visuals that represent their brand, behind-the-scenes looks, and even quick video updates.
YouTube
YouTube is the second most visited website worldwide. Law firms can use this platform to share longer-form content like explainer videos, interviews, and more.
Pinterest
Pinterest is a platform that allows users to share and discover new interests. Law firms can use this to share infographics, blog posts, and visual content.
The Benefits of Each Platform
Advantages of Facebook
Facebook's vast user base allows law firms to reach a broad audience. The platform also has powerful targeting options for advertisements, making it easier to reach your target demographic.
Pros of LinkedIn
LinkedIn is great for B2B connections. It's a platform where law firms can truly showcase their professional expertise and establish industry authority.
Twitter's Strengths
Twitter's real-time nature makes it perfect for quick updates and immediate client engagement.
Instagram's Benefits
Instagram's focus on visuals provides an opportunity for law firms to add a personal touch to their brand. Sharing images of your team, your work environment, or local community engagement can make your firm more relatable and accessible.
Why Choose YouTube?
YouTube provides a platform for more comprehensive content. Educational videos, Q&A sessions, or legal advice snippets can not only showcase your knowledge but also help simplify complex legal concepts for potential clients.
Pinterest's Pros
Pinterest is ideal for driving traffic to your law firm's blog or website. Well-designed infographics or tips can be a great way to attract attention and guide users back to your site.
Creating a Social Media Strategy
Understanding Your Audience
Before diving into posting, it's essential to understand who your audience is. What are their interests? What kind of content do they engage with? Understanding these aspects can help you tailor your social media content more effectively.
Setting Clear Objectives
What do you hope to achieve with your social media presence? Raising awareness? Attracting new clients? Clear objectives will guide your strategy and help you measure your success.
Choosing the Right Platforms
Not every social media platform will be suitable for your firm. Consider your audience and objectives before deciding which platforms to focus on.
Engaging with Your Audience
Social media is all about engagement. Don't just post content – interact with your audience. Reply to comments, answer queries, and engage in conversations. This helps build a more personal connection with your audience.
Tracking Your Progress
Consistently monitor your social media metrics. This will help you understand what's working, what isn't, and where you can improve.
How Solicitor Digital Can Help
At Solicitor Digital, we are experts in helping law firms enhance their social media presence. We can help you navigate the nuances of different platforms, create engaging content, and build a robust social media strategy that aligns with your firm's goals
There's no denying the power of social media for law firms. With the right strategy, you can utilise these platforms to elevate your online presence, connect with your audience, and grow your client base.
Why not start today? Reach out to Solicitor Digital, and let's discuss how we can transform your social media presence. Better yet, why not visit us at our office at Unit 2 Pier Road, Kinsale, Co. Cork, Ireland? We'd be delighted to discuss your firm's needs and tailor our approach to best meet your objectives.
Frequently Asked Questions
Which social media platform is best for law firms?
The best social media platform for law firms depends on the firm's objectives, target audience, and type of content they wish to share. LinkedIn, for instance, is often beneficial for B2B connections, while Facebook can help reach a broader audience.
How often should law firms post on social media?
The frequency of posting can vary depending on the platform and the firm's resources. However, consistency is key. Regular, consistent posting can help maintain audience engagement and visibility.
What kind of content should law firms share on social media?
Law firms can share a variety of content, including legal updates, blog posts, behind-the-scenes looks, infographics, educational videos, and more. The goal should be to provide value and engage your audience.
How can Solicitor Digital help my law firm's social media strategy?
At Solicitor Digital, we specialise in digital marketing for law firms. We can help develop a robust social media strategy, create engaging content, and manage your social media profiles to help you achieve your online goals.
Why should law firms engage with their audience on social media?
Engagement helps to build a more personal connection with your audience. It shows that you're not just a business, but a team of real people who care about their clients and their needs. Engaging with your audience can foster trust and loyalty, which can ultimately contribute to your firm's success.
How can law firms track their progress on social media?
There are various social media tools and inbuilt analytics on most platforms that can help you track metrics like engagement, reach, and follower growth. These metrics can provide insights into your performance and areas for improvement.
What are the benefits of law firms using YouTube?
YouTube allows for longer-form content. Law firms can utilise this platform to provide comprehensive legal advice, explain complex legal concepts, and showcase their expertise in an engaging, accessible format.
How important is visual content for law firms on social media?
Visual content is crucial for engagement on social media. It's more likely to catch the user's eye and can help convey your message more effectively than text alone. This is especially true on platforms like Instagram and Pinterest.
How can social media help law firms attract new clients?
By increasing your visibility and establishing your expertise on social media, you can attract potential clients who may not have been aware of your firm. Engaging content can also help to nurture relationships with potential clients, encouraging them to choose your firm when they need legal services.
Why is it important for law firms to maintain a consistent posting schedule on social media?
Consistency helps to keep your firm at the forefront of your audience's minds. Regular posting can also improve your visibility on the platform, helping you reach more potential clients.