The world of legal services is becoming more competitive by the day, necessitating the need for an effective and comprehensive marketing strategy for every law firm. The question thus arises – how do you create a successful law firm marketing plan?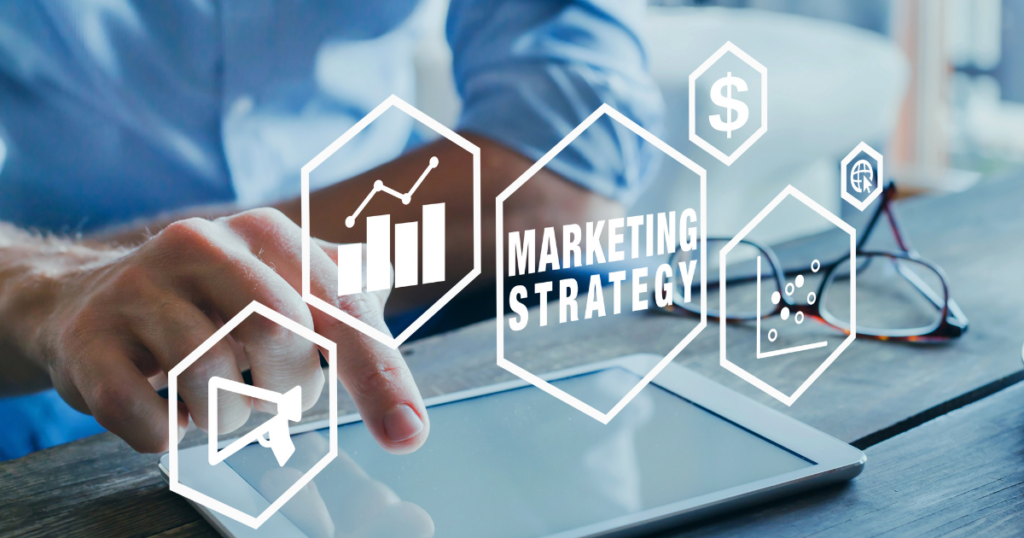 Understanding Marketing in the Legal Sector
The Importance of Marketing
The primary aim of marketing in the legal sector is not just to attract more clients but also to establish a trustworthy and credible brand. By effectively communicating your firm's expertise and unique selling points, you can distinguish yourself from your competitors and attract the right clientele.
The Role of Digital Marketing
In the modern age, digital marketing plays a crucial role in any marketing strategy, and law firms are no exception. Digital marketing for solicitors includes a range of strategies, from SEO and content marketing to social media and online advertising.
Challenges in Legal Marketing
Legal marketing comes with its unique challenges. Strict regulations, privacy concerns, and the often sensitive nature of legal cases make it a delicate balancing act.
Key Components of a Law Firm Marketing Plan
Client Acquisition Strategies
Acquiring new clients is a vital aspect of any law firm's marketing plan. This involves a clear understanding of your target audience and their needs and effectively communicating how your services can meet those needs.
SEO for Law Firms
Search Engine Optimisation (SEO) is an integral part of a solicitor's digital marketing strategy. With proper SEO, your law firm can rank higher on search engine results, making it easier for potential clients to find you.
Social Media for Law Firms
Social media platforms offer an excellent channel for reaching out to and engaging with potential clients. They allow for a more personal connection, making clients feel valued and heard.
Content Marketing for Law Firms
Content marketing involves creating and sharing valuable content that helps your target audience. It positions your law firm as an authority in your field, encouraging trust and brand loyalty among your clients.
Implementing the Marketing Plan
Ensuring Team Participation
An efficient marketing plan shouldn't be limited to the marketing department. Instead, it should engage every member of your team, from solicitors to administrative staff. After all, each person plays a role in marketing, whether through excellent client service, brand promotion, or sharing the firm's content on social media platforms.
Everyone should understand the marketing objectives, the firm's unique selling proposition, and the role they play in achieving these goals. When your team is fully invested, you create a cohesive brand image that resonates with potential clients.
Monitoring Progress and Making Adjustments
The digital landscape, and indeed the legal industry, is always evolving. As such, your marketing plan should never be set in stone. It's important to regularly monitor key metrics and make necessary adjustments to strategies that aren't delivering the desired results.
Digital tools can help you track various metrics, such as website traffic, social media engagement, and client conversion rates. By analysing this data, you can identify what's working, what needs improvement, and adapt your plan accordingly.
Utilising External Support
Despite having an in-house team, there can be benefits to seeking external expertise, particularly when venturing into unfamiliar territories like SEO or paid online advertising. Outsourcing to marketing experts, such as Solicitor Digital, can provide specialised insight, freeing up your team to focus on their primary legal duties.
Remember, an effective marketing plan is not just about having great strategies; it's about implementing those strategies effectively and consistently. With the right team, tools, and support, your law firm can execute a successful marketing plan that elevates your brand, attracts potential clients, and fosters growth.
Latest Legal Marketing Trends
Just as the legal field continually evolves, so does the world of marketing. Keeping abreast of the latest trends can position your firm ahead of the competition and in front of potential clients.
The Emergence of Online Consultations
With the influence of the COVID-19 pandemic, the world has swiftly transitioned to the digital space. Now, clients prefer solicitors who can offer online consultations. This approach is convenient, time-efficient and just as effective as face-to-face interactions.
Personalised Client Experience
Increasingly, clients are no longer satisfied with one-size-fits-all solutions. They crave a personalised experience where their unique needs and circumstances are recognised and catered to. Successful law firms are incorporating personalisation in their services and communication, creating a connection with clients that can lead to loyalty and referrals.
Focus on Local SEO
The upsurge of "near me" searches has thrown local SEO into sharp focus. More potential clients are searching for law firms in their vicinity, making local SEO a critical factor for law firms wishing to capitalise on this trend. Optimising your online presence to rank high for local searches can lead to increased visibility and a higher influx of clients.
Thought Leadership through Content
Now, more than ever, clients value expertise and thought leadership. Law firms that create informative, engaging, and relevant content can establish themselves as thought leaders in their field. This approach not only attracts clients but also builds trust and credibility for your brand.
Emphasis on Reviews and Testimonials
Client reviews and testimonials play a vital role in shaping online reputation. Encouraging satisfied clients to share their experiences can enhance your firm's credibility and attract more clients.
Increased Use of Video Marketing
Video content is becoming increasingly popular due to its ability to convey a large amount of information quickly and engagingly. Law firms can leverage video marketing to explain complex legal concepts, introduce their team, and share client testimonials, making it a versatile tool in any marketing plan.
Creating a successful law firm marketing plan requires careful planning, strategic thinking, and a willingness to adapt to changing circumstances. Whether it's embracing new digital strategies or honing in on traditional client service, every law firm can create a marketing plan that ensures its success.
And remember, if you ever need assistance, Solicitor Digital is always ready to help. Why not drop by our office at 1Unit 2 Pier Road Kinsale Co. Cork Ireland for a chat?
Frequently Asked Questions
How important is SEO for law firms?
SEO is critical for law firms as it increases online visibility and attracts potential clients who are searching for legal services.
What role does social media play in a law firm's marketing plan?
Social media allows law firms to connect directly with potential clients, share valuable information, and build their brands.
What is content marketing for law firms?
Content marketing involves creating and sharing valuable content (like blog posts, videos, and infographics) that can help potential clients understand legal issues.
What trends are shaping legal marketing today?
Today's legal marketing is influenced by trends like online consultations, personalised client experiences, and local SEO.
Why should I consider external help for my law firm's marketing?
External marketing experts like Solicitor Digital can offer specialised knowledge and skills, freeing your team to focus on what they do best – practising law.